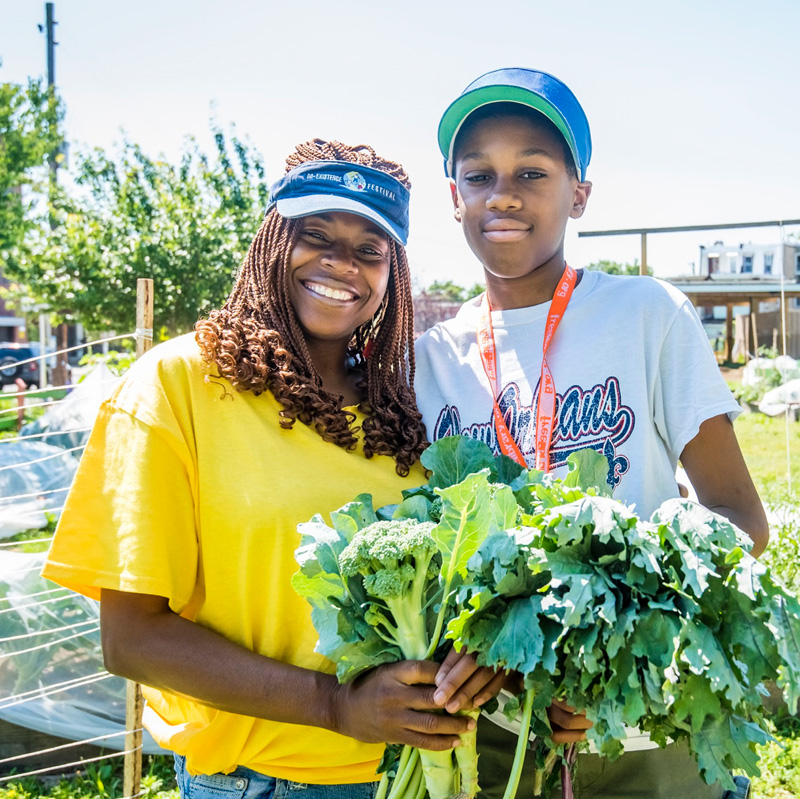 NGT has preserved more than 49 community gardens, ranging from single house lots to a 3.7 acre site, from vegetable and flower gardens to sitting parks. NGT is working to protect a total of 70 gardens by 2022.
We provide assistance to NGT gardens in the form of liability insurance, technical support, and capital improvements (with support from PHS).
The gardeners continue to run daily operations at their gardens themselves. If you would like to learn more about gardening at a specific NGT garden, please contact us at ngtrust@pennhort.org.
JOIN A GARDEN!
If you are looking for a garden plot at an NGT garden, you can start by looking at the map to identify gardens by location. Once you select specific gardens you are interested in, please email ngt@pennhort.org so we can connect you with garden contacts. Demand for garden plots is high and many NGT gardens have wait lists.