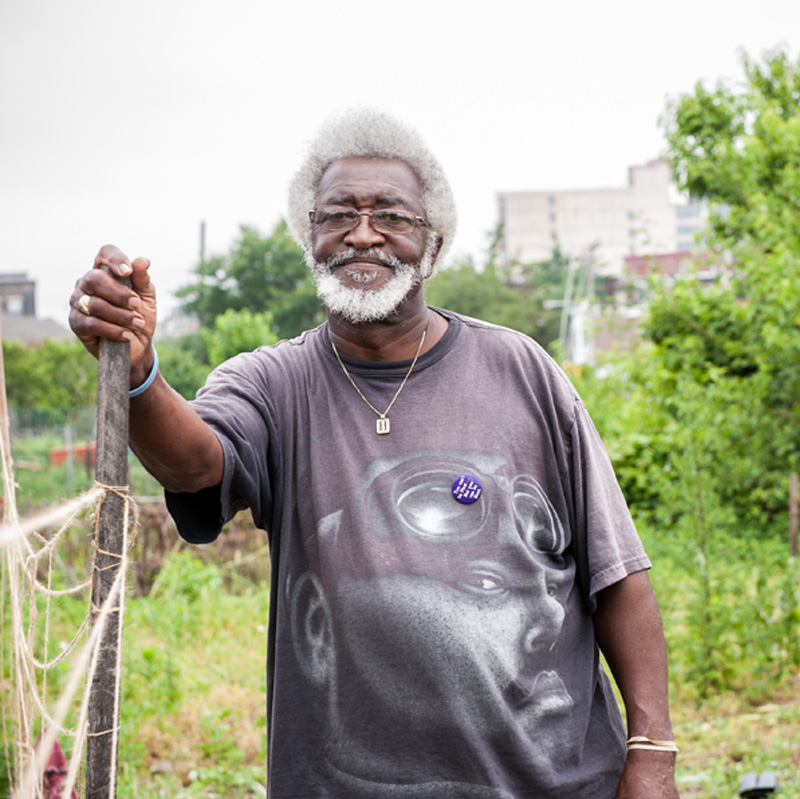 The City of Philadelphia has been a national model in the community gardening movement since the 1970s. Hundreds of community gardens have been cultivated on neglected vacant lots through the cooperative efforts of neighbors, with support from Pennsylvania Horticultural Society, Penn State Extension and others.
In many cases, community gardeners do not have control over the abandoned land they care for. After years of cultivating the land, those parcels may be targeted for development or other uses.
Previously known as the Neighborhood Gardens Association (NGA), NGT was established in 1986 to address this problem by preserving and promoting community gardening across Philadelphia. Between 1986 and 2011, NGA protected 30 community gardens.
In 2012, NGA went through a reorganization process. It adopted a new mission and new strategic plan. The plan called for the organization to focus on land preservation to meet a now urgent need in Philadelphia to protect community gardens. The organization, renamed Neighborhood Gardens Trust to emphasize its land trust function, established a formalized affiliation with the Pennsylvania Horticultural Society (PHS).
NGT has preserved more than 48 community gardens, ranging from single lots to a 3.7- acre site, from vegetable and flower gardens to sitting parks. We are working to protect 70 gardens by 2022.
In 2016, NGT completed a garden acquisition study made possible through PHS and the Pennsylvania Department of Conservation and Natural Resources. The study identifies and prioritizes gardens for preservation to provide maximum benefit for the city and its residents.
NGT provides community gardeners with peace of mind that the open spaces they care for will protected for their continued use and for future generations.
NGT receives administrative and support services from the Pennsylvania Horticultural Society (PHS) and together we provide ongoing technical assistance and capital improvements to preserved gardens.