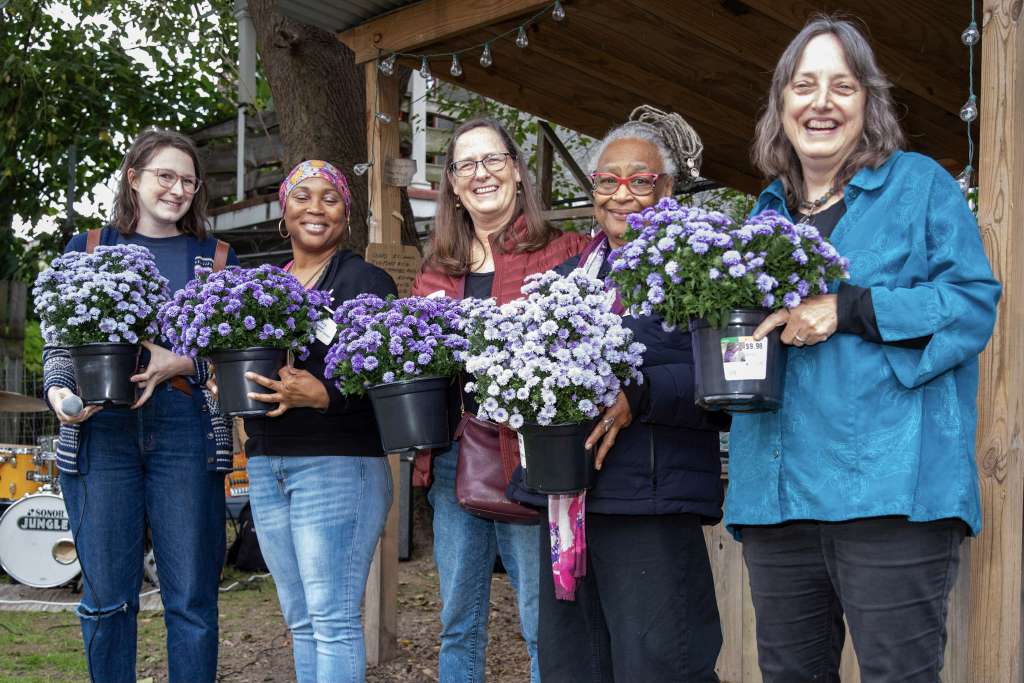 The Pulaski Zeralda Garden has been a beautiful, thriving community garden in the Southwest Germantown neighborhood of Philadelphia for 35 years. This GivingTuesday, you can help secure its future for generations to come. NGT has secured an opportunity to expand the garden and prevent a real estate developer from putting up a building that would overshadow it. On Tuesday, November 28, we're asking for support to help us reach the goal of raising $10,000 towards the cost of purchasing the lot. You also can make a gift now to be counted on GivingTuesday. All donations will be matched dollar for dollar through a state grant.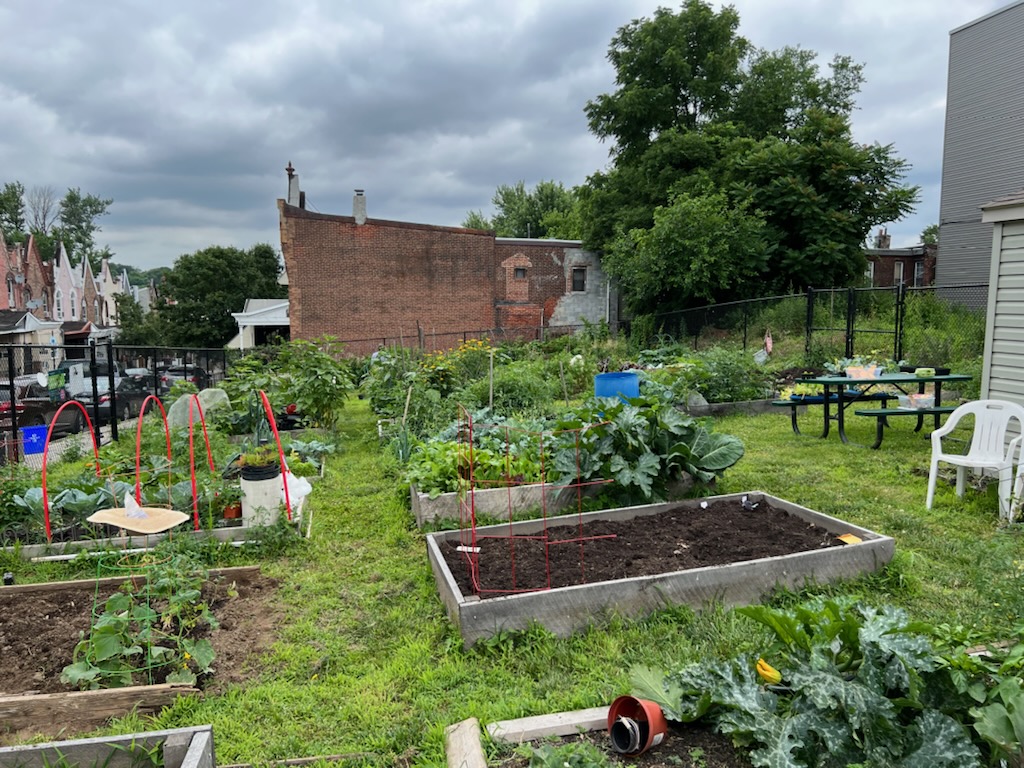 This past growing season became a difficult one for the Pulaski Zeralda gardeners, when they learned that a developer had acquired the lot next to the Garden and planned to build an apartment building that would shut out much needed sunlight.

NGT worked with the gardeners on a campaign to oppose a zoning variance that the developer needed to move forward with the project. They rallied neighbors in support of the garden who turned out in number at the local zoning meeting. Seeing the level of community opposition to the project, the developer ultimately agreed to sell the lot to NGT. For their resilience and determination, NGT honored the gardeners with a Garden Hero Award at our annual Harvest Celebration this fall.

Founded in 1987, the Pulaski Zeralda Community Garden, located at 4537-39 Pulaski Avenue was preserved by NGT when we acquired title from the city in 2015. In addition to growing fresh fruits and vegetables, connecting with other gardeners, and enjoying a quiet place to relax, the gardeners also participate in Pennsylvania Horticultural Society's City Harvest program. A portion of what they harvest from the seedlings is donated to nearby Canaan Baptist Church and community refrigerators.

The Pulaski Zeralda gardeners always hoped to expand the garden onto two abandoned neighboring lots – to grow more fresh food and to offer more space for community events and programming. With this new opportunity, the Pulaski Zeralda gardeners are excited about what's ahead and dedicated to keeping the garden growing strong. They have dreams for the additional space including more garden beds, fruit trees, and space for community gatherings.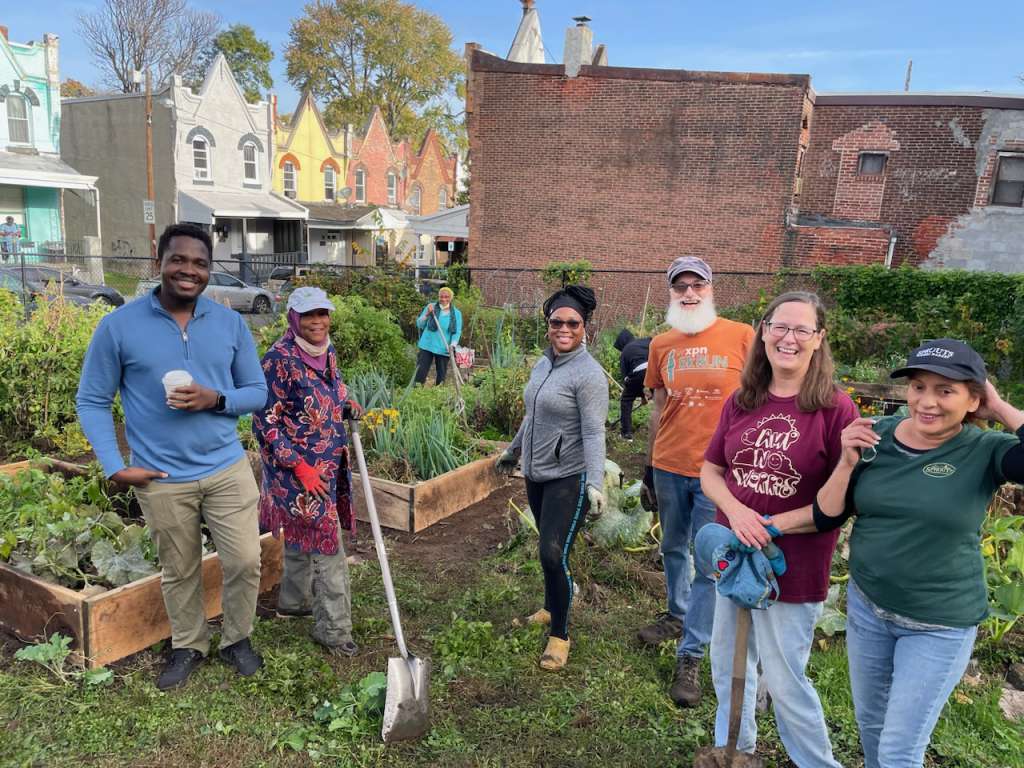 You can help NGT realize the Pulaski Zeralda gardeners' vision for growing their garden to bring community together! Join us on GivingTuesday, November 28 a day that inspires hundreds of millions of people to give, collaborate, and celebrate generosity. Together, we can reach this important goal to raise $10,000 to save and expand Pulaski Zeralda Community Garden!

Help us spread the word by sharing our GivingTuesday campaign with your family, friends, and other networks. Busy that day? You also can make a gift now to be counted on GivingTuesday. Thank you for giving Pulaski Zeralda Community Garden a future!